USDA Home Loan
Lower Rates, Better Service Since 1997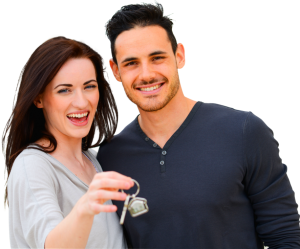 Buy A Home With Zero Down!
24 Hour Live Mortgage Hotline
We are available to answer questions and ready to get you pre-approved.  Connect with your own personal Mortgage Broker now.  24 Hour Mortgage Broker Hotline 888-882-1058.
Online Mortgage Application
Start your online mortgage now.  Our easy home loan application can be completed in 10 minutes.  Move along quickly with secure document uploads & electronic signatures.  We will get you to the closing table quickly.
USDA Loans
A USDA Home loan from the USDA loan program, also known as the USDA Rural Development Guaranteed Housing Loan Program, is a mortgage loan offered to rural property owners by the United States Department of Agriculture.
Some Benefits Of USDA Loans Are:
No Down Payment.
Lower-Than-Market Interest Rate.
Low Monthly Private Mortgage Insurance (PMI)
Flexible Credit Guidelines.
Ability to Finance Upfront PMI.
Who Qualifies For A USDA Mortgage
Eligibility is based both on the property and the borrower. The property must be located in a rural development eligible area, and be occupied as your primary residence.  Even if you do not consider your area "rural" you may be surprised to learn there are eligible properties nearby.  Check USDA property Eligibility Here. 
USDA Mortgage Brokers are standing by to check Rural Property Eligibility 888-882-1058.
To qualify for a USDA Rural Housing loan a borrower must meet income (people who earn above a certain threshold are ineligible), credit, and employment requirements and be a US citizen, US non-citizen national, or a qualified alien.
If a USDA mortgage is not a good fit for you don't worry, we have a wide variety of home loan programs to help you meet your goals.
The USDA Guarantee Fee
The lender guarantee is partially funded by the USDA mortgage insurance premium, which is 1.00% of the loan amount (decreased from 2.75% on October 1, 2016). The loan also has a 0.35% annual fee (decreased from 0.50% on October 1, 2016).
The annual fee is paid monthly in twelve equal installments. For each $100,000 borrowed, the upfront fee is $1,000 and the monthly premium is $29.
The borrower can roll the upfront fee into the loan amount or pay it out-of-pocket. Compared to other loan types like FHA, the USDA mortgage insurance fees are among the lowest.
Top USDA Mortgage Brokers are ready to answer your questions 888-882-1058.
Using Smart Mortgage Centers Makes More Sense
Wholesale Rates – We don't offer Retail like banks and lenders.
No Application Fee Ever!
One on One Assigned Mortgage Brokers – Available 24 Hours
Highest Rated and Reviewed Mortgage Broker
We are ready to answer your question and waiting to find you the perfect home loan.
More Options for Homebuyers
If you have questions for our local mortgage brokers, simply call our 24 hour mortgage hotline.
Get Started On Your USDA Home Loan Today
Call Now