Manufactured Home Loan
Lower Rates, Better Service Since 1997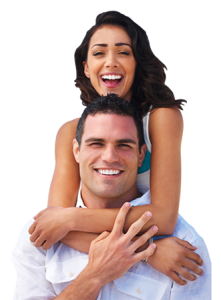 Manufactured Home Loans Made Simple!
24 Hour Live Mortgage Hotline
We are available to answer questions and ready to get you pre-approved.  Connect with your own personal Mortgage Broker now.  24 Hour Mortgage Broker Hotline 888-882-1058.
Online Mortgage Application
Start your online mortgage now.  Our easy home loan application can be completed in 10 minutes.  Move along quickly with secure document uploads & electronic signatures.  We will get you to the closing table quickly.
What Is A Manufactured Home Loan?
Manufactured home loans are designed for factory-made homes built on a permanent chassis, and generally come in single or two-section units. This option offers various types of loans for homebuyers: FHA, VA, and conventional loans.
What Are The Advantages Of A Manufactured Home Loan?
They may be small homes, but don't be fooled – they come with big benefits. If you're considering a manufactured home loan, these are some of the advantages:
Manufactured home loan rates are affordable
You can choose between a conventional, FHA, or VA loan
Down payment options as low as 3.5% for FHA and 5% for conventional
Manufactured homes are environmentally friendly
The Requirements Of A Manufactured Home Loan
To find out if a property qualifies for a manufactured home loan, it makes sense to seek the advice from a lender, like us. But here are some general guidelines:
The home was built on or after June 15, 1976
Has no wheels and is designed as a single-family dwelling
Has a minimum of 400 sq. ft. for an FHA mortgage
Has a minimum of 600 sq. ft. for a conventional loan
Is permanently affixed to the property site for more than 12 months
You have a credit score of at least 580 for an FHA or 620 for a conventional
(Other restrictions may apply, depending upon product and State.)
If you like small home living, or If you're a renter and want to take the first step to homeownership, a manufactured home loan could be right up your alley.
Our Mortgage Brokers are ready to answer your questions 888-882-1058.
More Options for Homebuyers
If you have questions for our local mortgage brokers, simply call our 24 hour mortgage hotline.
Get Started On Your Manufactured Home Loan Today!
Call Now