Debt Consolidation Refinance
Lower Rates, Better Service Since 1997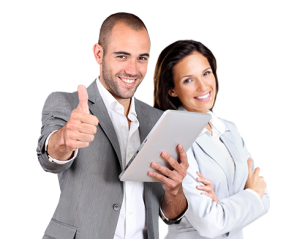 Consolidate High Interest Credit Card Debt!
24 Hour Live Mortgage Hotline
We are available to answer questions and ready to get you pre-approved.  Connect with your own personal Mortgage Broker now.  24 Hour Mortgage Broker Hotline 888-882-1058.
Online Mortgage Application
Start your online mortgage now.  Our easy home loan application can be completed in 10 minutes.  Move along quickly with secure document uploads & electronic signatures.  We will get you to the closing table quickly.
Consolidate Debt by Refinancing Your Mortgage
Debt Consolidation Advantages
Payoff credit cards, college tuition or other high interest debt.
Take Advantage of being debt free, keep in mind high interest debt isn't tax deductible like a mortgage.
Top rated Mortgage Brokers are standing by to analyze your credit and show you the benefits of refinancing high interest debt into one low rate payment.
Connect with a Top Rated Mortgage Broker now 888-882-1058.
Why You Should Choose Smart Mortgage Centers
You get one on one Mortgage Brokers from start to finish 24 Hours a day.
Meet face to face or use our online technology, applications, document uploads & electronic signatures.
Instead of a retail rates we will get you a wholesale rate.
We never charge application fees and offer true no closing cost loans.
Cash Out Refinance – Question & Answer
How can refinancing help me consolidate my high-interest debt?
Simple, average credit card interest rates range from 16% – 24.99% – average mortgage rates are much lower.  By taking equity from your home, you will be able to pay off the high interest credit cards.  This eliminates the higher interest debt and allows for one new lower payment and lower rate.
What is equity? How can it help me consolidate my debt?
Equity is the amount of money you have available after taking the value of the home and deducting what is still owed on the mortgage.
The more equity you have, the more money you may be able to get from a cash-out refinance.  Our clients use cash out to pay off debt, make home improvement and even take much needed vacations.
How much does it cost to refinance?
Most clients go with the no closing cost option, at Smart Mortgage Centers your assigned Mortgage Broker will discuss all options during your first consultation.
How often can I refinance my home?
The industry standard for a cash-out refinance is six months.  We will want to see that the refinance is benefiting our client.  Pending your lender a pre-payment penalty could be another issue.  These are common topics discussed with our Mortgage Brokers.
Top Rated Mortgage Brokers are ready to answer your questions.
Consolidate your Debt Today
Call Now