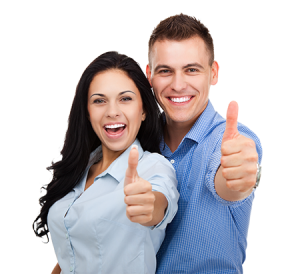 We Make Refinancing Your Home Easy!
24 Hour Live Mortgage Hotline
We are available to answer questions and ready to get you pre-approved.  Connect with your own personal Mortgage Broker now.  24 Hour Mortgage Broker Hotline 888-882-1058.
Online Mortgage Application
Start your online mortgage now.  Our easy home loan application can be completed in 10 minutes.  Move along quickly with secure document uploads & electronic signatures.  We will get you to the closing table quickly.
The Highest Rated and Reviewed Mortgage Broker
Refinancing
Congratulations! You found us, now it's time for a better mortgage rate and superior customer service. If you're looking for retail rates, application fees and closing costs you came to the wrong place.  The banks and lenders you see on TV have that covered.  The truth is our Mortgage Brokers will find you a wholesale rate and true no closing cost option.  Get started with a fast pre-approval (within minutes), we will supply you with home loan options that make sense.  No application fees, free quotes, lower rates and of course more options. Smart Mortgage Centers is recognized for its awarding winning service since 1997 and 5.0 customer ratings with Google, Better Business Bureau, Zillow, Yelp and Facebook.
Getting Prepared to Refinance
What To Expect
You've taken the time to research your options now is the time to obtain your goals.  A great question to ask yourself is, am I confident in my Mortgage Broker? On your initial contact your Mortgage Broker will acknowledge your current situation, analyze and explain what options are best for you.  Credit score, monthly payments, home value and debt to income ratios will be discussed.  Don't worry our licensed Mortgage Brokers will go at your pace and thoroughly explain everything.
The Free Credit Score Analysis
A majority of all refinance programs require a credit check.  We will pull your credit for free and analyze the report with you.  Credit scores will help determine what options work best for your situation.
Monthly Mortgage Payments
Our Mortgage Brokers will evaluate your payment to make sure it works with your budget.  Pending the program, a shorter term, cash out or debt consolidation will raise your payment, lets crunch the numbers to make sure it makes sense.  If your only looking for a lower payment, lets evaluate to make sure a refinance is worth it.
The Value of My Home
When it's time we will order your appraisal, it's important to do a bit of research.  The Appraiser will determine the value of your home, a lower the expected value can have an impact on your ability to remove private mortgage insurance or cash out.
Recent sales in your area can help determine the value of your home.
Knowing the value of your home can tell you how much equity you have. To figure this out, just subtract your current mortgage balance from the estimated value of your home.
Debt to Income Ratios
Our Mortgage Brokers will be able to determine your debt to income ratio.  If needed they will thoroughly explain your debt to income and if it effects your ability to refinance your current mortgage.   Debt to income is calculated by taking your monthly debt payments divided by your gross monthly income. DTI is one way lenders measure your ability to repay the money you're borrowing.
How Fast Can I Close
FAST! that is the goal for all of our clients.  Every scenario is different, knowing this our Mortgage Brokers and support staff are available for support 24 hours a day.  You will also have technology at your finger tips, including online applications, secure document uploads and electronic signatures.  Taking responsibility early, your mortgage broker will know what documents are needed – gathering what you need and having it ready to submit will move your mortgage along quickly.  Estimated closing times are available on our home page.
Why Clients Are Choosing Smart Mortgage Centers
No application fee
Lower rates
More Programs
Excellent Customer Service – Read hundreds of stories
Complaint Free Awards 5 years running
Start your refinance now!  Not seeing a loan option?  Chances are we have it call 888-882-1058 or start your online application.
If you have questions for our local mortgage brokers, simply call our mortgage refinance hotline.
Consolidate Debt, GET CASH With Lower Rates and 5 Star Customer Service
888-882-1058
Call Now